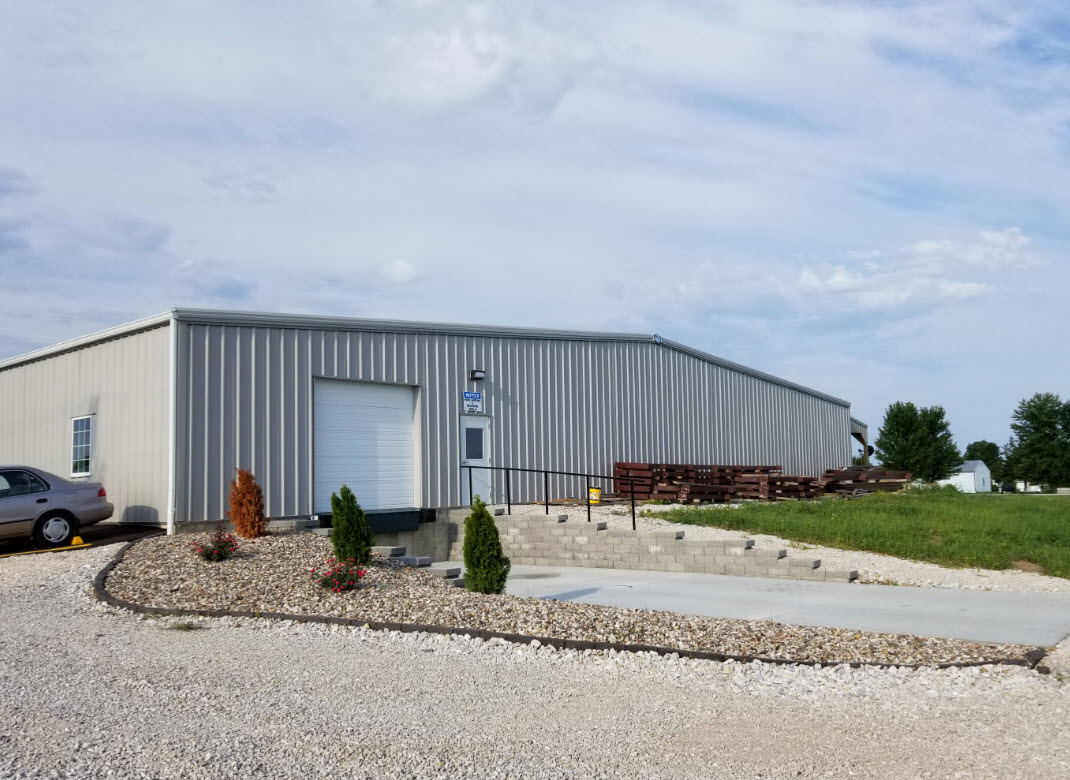 Commercial Appraisal in Lewis County, Missouri
We are a professional Commercial Appraisal firm covering Lewis County, Missouri. Call Now for more information about our commercial appraisal services - 575-769-7779
FREE APPRAISAL CONSULTATION & QUOTE
Please watch the above video to learn more about our Commercial Appraisal Department covering Lewis County, Missouri. After watching the video please complete the form to the left and one of our Commercial Appraisal Professionals will contact you within a few hours to help answer any questions you may have.
We are always here to help, so give us a call and put us to the test.
We can help with all your commercial real estate appraisal needs in Lewis County, Missouri.
Spurgeon Appraisals regularly performs commercial real estate appraisals in Lewis County, Missouri. At Spurgeon Appraisals, you will receive the personal attention you deserve, every step of the way, from a Certified General commercial real estate appraiser. Contact us today to experience first-hand the accuracy, thorough research, and efficiency of our commercial appraisal services.
Our database of Lewis County, Missouri sales is unmatched. We collect sales data from many sources, including: dozens of realtors, multiple listing services, and auction companies. You can be sure that any and all relevant data will be considered in the development of your commercial appraisal.
Lewis County is located in northeast Missouri along the banks of the mighty Mississippi. The county has many agricultural real estate uses, many rural residential properties, and has many service related businesses and there are also more employment opportunities just across the bridge in Quincy, Illinois. The county seat is Monticello and has one of the few remaining courthouses in Missouri constructed as early as the 1870's. Lewis County has a population of about 10,000 and is crisscrossed by many state roads providing good access to other northeast Missouri areas.
Why hire Spurgeon Appraisals for your commercial appraisal?
Honest Communication
The experts at Spurgeon Appraisals are easy to get ahold of and answer all your questions. We know your time is valuable and we want to make sure all your concerns are addressed quickly. Our quality of service is second to none.
Guaranteed Completion Dates
Because we understand that having accurate information on your Lewis County, Missouri property as soon as possible is important to you, we make sure to meet our deadlines.
Certified General in Missouri, Illinois, and Iowa
We have Certified General Appraisers in three states to handle every one of your appraisal needs.
Residential - Commercial - Farm
We are the only Lewis County, Missouri commercial real estate appraisal firm you will need to call. We appraise homes, farms, and commercial properties of all sizes and types, located throughout Lewis County and the surrounding northeast Missouri area.
Consumer Protection
Buying a home or an investment property can be an exciting experience and the decision can impact your life for years to come. Before making your purchase let an unbiased commercial real estate appraiser provide you with an accurate appraisal of market value.
We have performed commercial appraisals for many uses, including:
Click on an icon below for more information about services we offer.
Below is a short list of properties appraised by our commercial real estate appraiser.
•Industrial
•Office
•Retail
•Medical
•Mobile Home Parks
•Apartments/Multi-Family
•Shopping Centers
•Subdivisions
•Banks
•Gas Station/Convenience Stores
•Commercial Vacant Land
•Auto Shop
•Riverfront/Barge Access
•Veterinary Clinic
•Car Wash
•Storage Units
•Lodges
•Motel/Hotel
•Churches
•Row Buildings
•Schools
•And More!
In developing an appraisal for an income-producing commercial property we frequently employ the use of capitalization rates, rent surveys, discounted cash flows, and relevant market data. Understanding, analyzing, applying, and projecting income and capitalization rates is something we do every day at Spurgeon Appraisals. We have the knowledge and experience necessary to accurately value the return on your real estate.
As experienced appraisers, we are no strangers to challenging projects. Clients often come to us with projects that require a great deal of competence and experience to complete. We don't shy away from difficult appraisal assignments. No matter your need for an appraisal, we will be happy to discuss solutions we can offer.
Our past customers have had nothing but great things to say about our commercial appraisal services in Lewis County, Missouri. Visit our testimonial page to read all about our services from our past and present customers.
The process of getting an appraisal has never been easier. Our appraisers are professionals that you can talk to, and they perform quality appraisal work that you can trust. Call now to get a free quote.